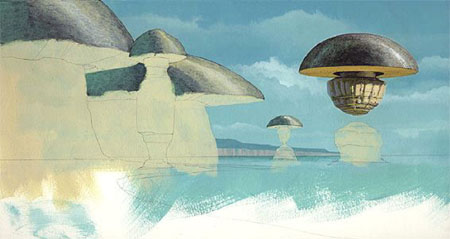 Occasionally, I will finish off an object completely to confirm the painting technique for that object - in this
case the floating rock formation. Since I had worked out the color and lighting in the study, I can confidently
go into great detail this early. To complete the floating rock I add more
highlights and reflected colors.